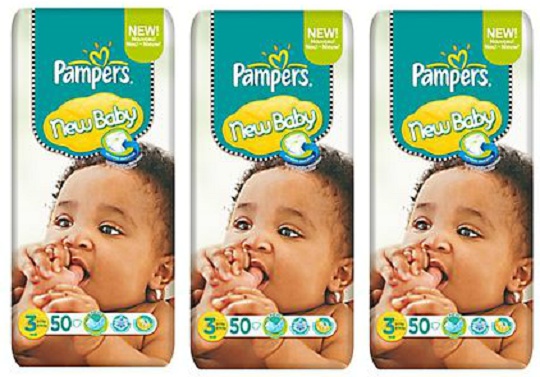 Now here's some music to our financially embattled ears! Boots are offering this pack of 56 Huggies Size 3 nappies for just £9.99! Plus Boots are offering a 3 for 2 mix and match special on selected baby products. You get the cheapest for free! You can either order online and collect from your nearest Boots or for only £2.95 Boots will deliver directly to your door within four working days.
Get unbeatable protection for your newborn's skin! Pampers New Baby nappies come with a colour changing Wetness Indicator that lets you know when your baby might need a fresh nappy. They also have a unique Absorb-Away layer specifically designed to absorb your newborns' soft poo and keep him/her dry and protected.
This Pampers range are even softer now to wrap your baby in comfort and protection. The soft stretchy sides and overlapping fasteners give a flexible fit and boast up to 12 hours dryness. Use with Pampers Sensitive Maxcare Wipes to gently clean baby's delicate skin. Pampers New Baby nappies are also offered in sizes 0, 1, 2 and 3.