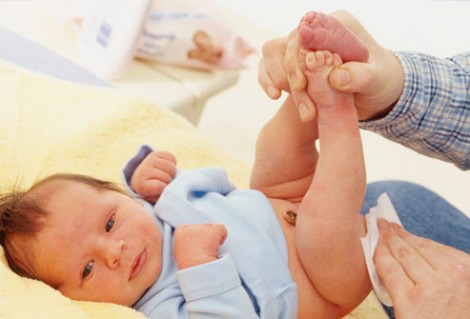 Wipes are a parent's best friend. Seriously. I'm not sure how I lived my life without them before I had kids. They do everything! Suck up spillage, clean sticky hands, fix make-up disasters, stand in as emergency loo paper and so much more.
Normally selling for around £9.99, this is a mega pack of Pampers Sensitive wipes for only £6.99. That's a whack of wipes to stick in your storage cupboard, handbag and nappy case so you don't run out juuuust when you need them the most.
The Pamper sensitive range have camomile, aloe and pure water that are soothing and gentle on baby's skin. They have been dermatologically tested and are perfume and alcohol free. I am a huge fan of these particular wipes and ended up using them almost exclusively while my daughter was younger.
I like the fact that they don't have a ridiculous pong and that she didn't react to them (she has very sensitive skin). The only down side of these wipes, specifically, is that they tend to stick together and then come out in wasteful clumps.
Thanks to spicy_gal at HUKD!