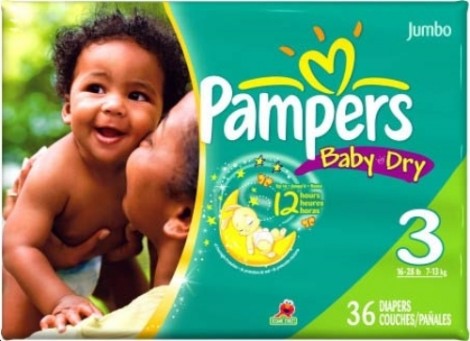 Boots have a lovely offer on Pampers items at the moment where you can buy two and get one free on selected items in the range. If you order three boxes of Mega Nappies it works out at £37.98 for 288 nappies which saves you a whammy of cash off the usual price on these Mega boxes.
Our intrepid HUKD deal reporter was very cunning when she made her purchase for this deal. She bought three mega boxes of Pampers Baby Dry nappies, added in some extra bits and pieces (also on sale, obviously) to take the total to £40 so she could get free delivery, and then she added in a voucher code to get some extra money off the final price.
The voucher code PCMN33 will quietly remove money from your total and the ton of Pampers nappies will keep you stocked up for ages. While not a super deal, this is an excellent price on Pampers nappies and ideal for those parents who prefer them.
Thanks to Snoopylover9 at HUD!