Obaby Disney Winnie-The-Pooh Travel Cot For £54.00 @ BabyThings4U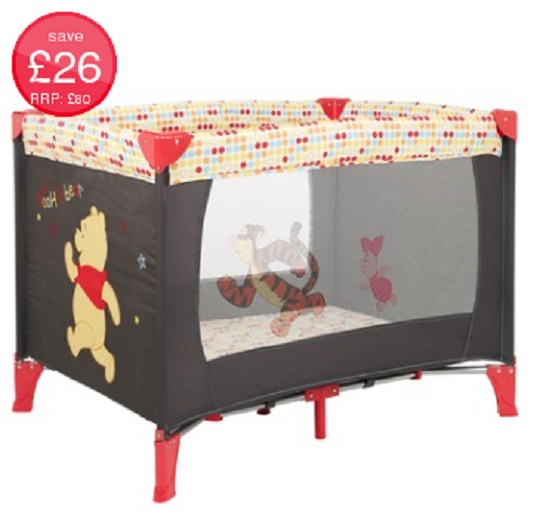 Save £26 on this stylish Winnie-the-Pooh travel cot that normally retails at £80.00. You can get it now from BabyThings4U for just £54.00, a great saving and just in time for the holiday season.
With the holiday season fast approaching this travel cot is a must have. This cot is ideal for a holiday away or even for those late dinners with friends. The Disney Winnie-the- Pooh travel cot features 2 mesh sides so your baby can see and be seen. It also comes with a soft padded fold-up mattress which is removable and a matching carry bag.
This cot is quick and easy to assemble and pack away, with a central locking frame. You can take it with you wherever you go so your child will always enjoy a great night's sleep. Going to sleep in unfamiliar surroundings can be difficult for small children, so the comfort of a much-loved travel cot with adorable Disney graphics can provide essential reassurance to help them relax. It weighs 9.5kg, is 105 x 75 x 76cm when open and 81 x 26 x 26cm when closed.