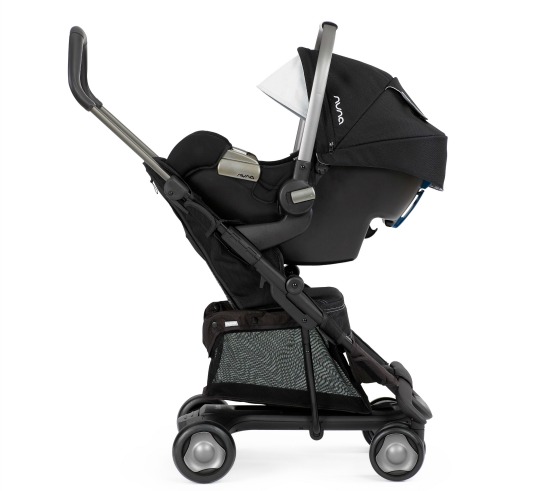 The Nuna PIPA car seat (available to purchase for £140 from Kiddicare*) is a Group 0+ car seat, meaning that it's suitable for use from birth, until baby is around 12 months or weighs approximately 13kg.
Make no mistake - this is a luxury car seat rather than a bargain basement option, but if your baby's likely to be in and out of the car on a daily basis (as mine will be, thanks to its older brothers' hectic social lives) then this represents good value for money if you think of it in terms of price per use.
(That's the sort of excuse I try using when I've splashed out on a pricy coat or bag which I'll get loads of wear out of, but seriously, an infant car seat is one thing I don't recommend scrimping on, having been rear-ended by a careless driver whilst my kids were in the car.)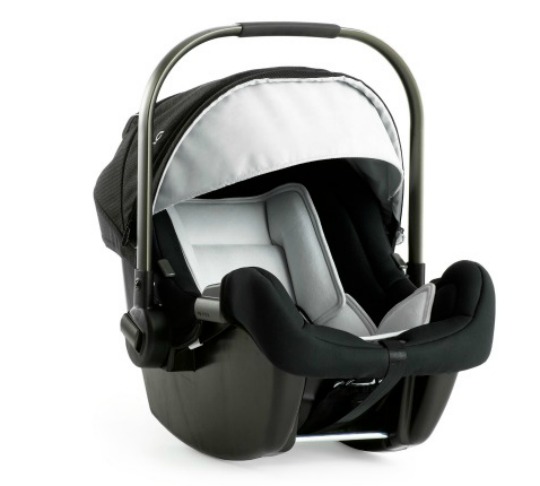 This car seat 'grows' with your little one, in so far as it comes with a padded insert which keeps newborns extra comfy and secure, but this can be removed when necessary. It also has the standard safety features that you'd expect from a quality car seat - a padded, 5 point harness to keep little ones in place and out of harm's way, side impact protection, and a heavy duty shell made out of super resilient, top of the line plastics. It also has a hood with a mesh window so you can sneak a peek at a snoozing baby without disrupting their peace.
My favourite feature of the Nuna PIPA car seat, though, has to be  the dream drape™ which is basically a a sunshade made of UV fabric and mesh to create a safe shield against the elements, and an extra-cozy place to sleep. Not only do you not have to worry about attaching sun shades to the interiors of your car windows (which my babies always ended up pulling off) but you can avoid that whole hazardous drape-a-blanket-over-the-car-seat thing that parents often do to help little ones doze off whilst in the car seat. Pure genius.
And best of all, the dream drape™ attaches easily to the front of the car seat with hidden magnets, so there are no fiddly poppers or buttons to get to grips with, and you don't need to worry about remembering any extra accessories every time you leave the house. And when the dream drape™ is not in use it just folds up and tucks neatly away into its secret compartment. Now THAT is a clever idea.
The seat is surprisingly light weight and has a comfy, padded carry handle, and is certified suitable for use according to commercial airplane travel guidelines. No reason not to jet off on hols with your baby, then!
It's also very easy to install using nothing more technical than your vehicle's 3-point seat belt - see the illustration below.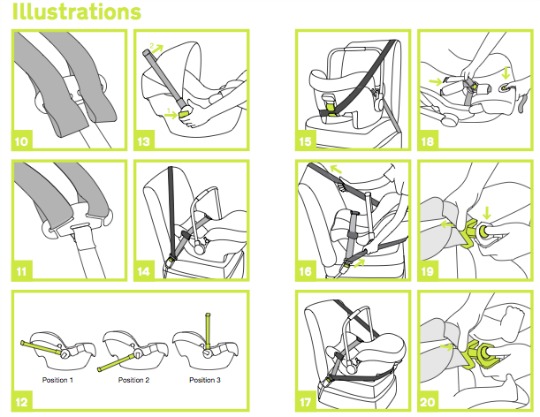 I haven't tested this element of the Nuna PIPA car seat, but I'm reliably informed that it also works with Nuna and Maxi-Cosi® adapters, and can thus be transformed into a travel system compatible with over 20 buggies. That's another feature that makes it good value for money, and if you haven't already purchased a buggy then it's worth looking at the ones that fit this car seat if you're opting for it.
Pros: Lightweight to carry, easy to install, and the dream drape™ feature is indispensable. Compatible with many pushchair frames.
Cons: There are cheaper Group 0+ car seats on the market and this is definitely heading towards the top end of the price range, so it won't win many points with parents who are buying on a budget.
Overall verdict: 9/10