In The Night Garden Desk And Chair £19.99 @ Amazon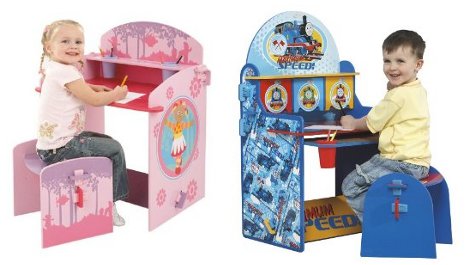 I'm not sure whether anyone ever actually paid the £79.99 RRP for this, but Amazon currently have it at £19.99, a massive £60.00 saving.
The desk and chair are suitable for ages 3 – 7, but one of the Amazon reviewers bought it and her two year old fits perfectly and loves it.
According to the reviews on Amazon, this In the Night Garden Desk and Chair is easy to assemble, with all the bits just slotting and then clipping in together, and requiring no tools.
The desk has a foot rest and a shelf with two pen pots, and is large enough for books. The chair is sturdy and there is also a foot rest.
The desk and chair together weigh 5kg, and shipping is an additional £19.99.
Amazon also has a similar Thomas and Friends desk and chair, which was £69.99 and is now £19.99 too.
Judging by the reviews, these seem to be good little drawing or homework desks.