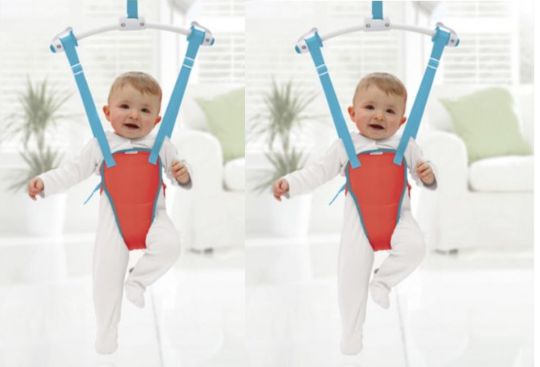 Door Bouncers are very popular with parents that are limited for space. Sure, Jumperoos are great but they do take up valuable floor space. Tesco have reduced the Munchkin Bounce About Door Bouncer from £20 to just £13. I was half expecting Amazon to have price matched this, as they did the last time Tesco reduced it, but it's still £20 there. £13 is a great price for this and it makes it affordable enough to gift to a new baby. They won't be able to use it at first, but they soon grow big enough for it.
The Munchkin Bounce About Door Bouncer fits to your door frame with the strong clamp. This will tightly secure the bouncer unit even once your baby is in it. It can take a maximum weight of 12kg, which is 26.46lb to those of you that prefer imperial measurements.
The saddle is adjustable and is adequately padded to ensure that your little babies bum is protect and comfortable.
You can Click and Collect the Munchkin Bounce About Door Bouncer for FREE from an Tesco store near you or pay £3 to have it delivered to your front door.