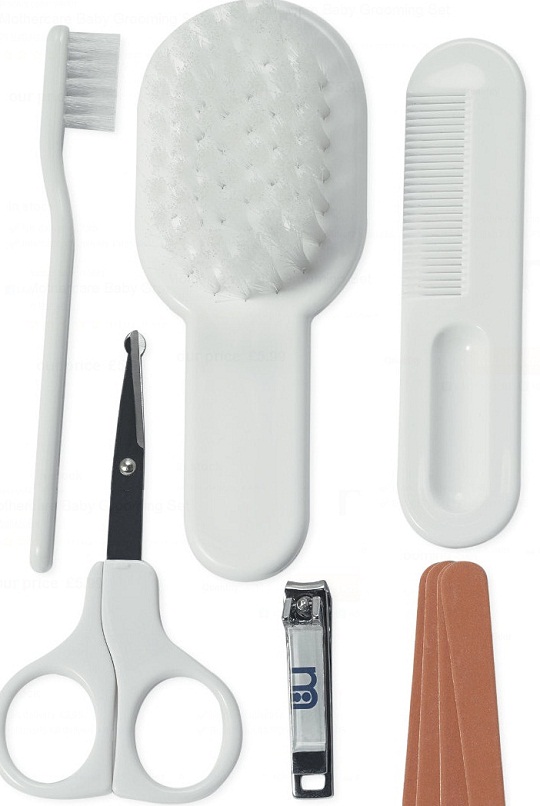 I don't know if it is the exact same one. My Mothercare grooming kit came in a soft yellow colour. It was given to me as part of a basket of goodies just before my son was born.
I'm glad I never bought one though. Even though at £5.99 it isn't a lot of cash, I didn't actually use much of it. The toothbrush was good. Really soft, and a little silky, it didn't seem to tickle my son's gum. I believe in getting them used to having their teeth brushed early on. You can get these little finger things so you can do something similar, but using your finger rather than a brush. But I've never tried those. The brush worked just fine, and son was never upset by it.
I never used the comb. He did have a lot of hair, and we didn't cut it until he was 2 years old, but it was so soft and silky, it just fell naturally loose and tangle free from the bath. I used the soft brush on his hair when it was dry, and that was fine. But never the comb. If anything that upset him the most - he didn't like the feel of it at all.
As for cutting his nails! Well the emery boards have never been used. I tried scissors once, and cut him. Oh the horror of making my tiny wee baby bleed. I never cut his nails using scissors or clippers again. It is actually much easier to simply bite them off, and you don't run the risk of snipping them!