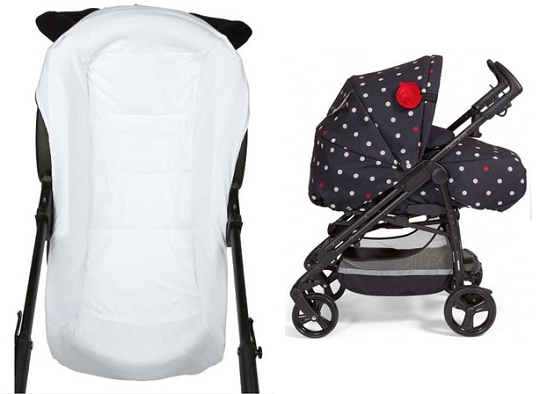 This might be only of interest to those with a Mamas & Papas Pliko Pramette, but at this price this is a great saving. Precious Little Ones has this Mamas & Papas Pramette Sheet Twin Pack in white were £25, and has been marked down to £5.
Pliko Pramette fitted sheets are the height of quality and design. Only the very finest materials are hand picked by our experts to ensure that you have everything to keep our baby comfortable and warm.
The sheets are tailor made to fit your Pliko Pramette push chair. They have a padded base to add that little extra comfort and are made of soft, natural cotton. The easy fit sides are elasticated. The sheets are also machine washable. This is pointed out in the description but I have to ask myself, wouldn't you assume they were? What mother would be buying sheets for a pram or baby in general that weren't machine washable? Who on earth has time to hand wash sheets!
The Pliko Pramette is the original and the lightest pramette. Transforms from a pram into a pushchair without adding or taking anything away, making life easier for you as a parent and making every moment with your baby one to enjoy.
Thanks to terrinell at HUKD!