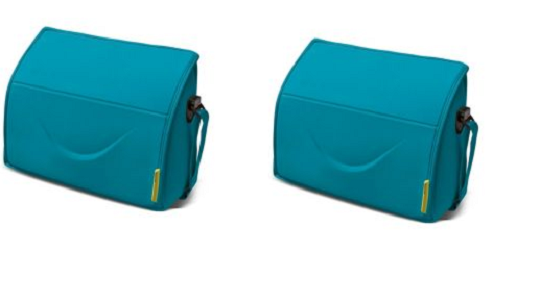 This is a lovely deal! You can get the Mamas & Papas luxury changing bag in turquoise for £29 instead of £79. You're saving £50 off the original price but will have to have it delivered as it's available for home delivery only, so you need to add £4.95 to the price.
This is a lovely gizmo, really, although let's see if is worth what it was originally priced at, shall we? It has a large interior space with removable and adjustable divider so you can adapt the inside of the bag to suit your parenting lifestyle.  It has lots of pockets too.
It also includes two bottle holders, a changing mat and adjustable shoulder strap plus you can unzip the entire top half of the bag to get inside.
The reviews are mixed with some saying YAY and others saying NAY! Thing is, the review below is a bit negative, but I love lots of size so I would be inspired to buy it!
Lovely colour but I find it really bulky, the bottle holder is not really big enough and really considering the size of the bag it could easily have 2..... I wouldn't buy again.
Thanks to atdesknow at HUKD!