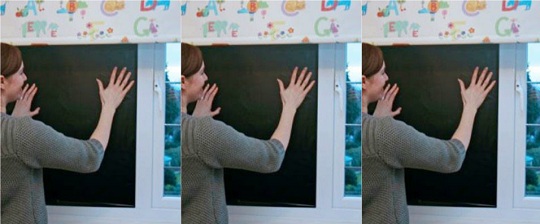 Sleeping during the day can be difficult for you and your baby or anyone else for that matter but getting rid of some of the bright light coming in through the windows helps a lot. Get the Magic Blackout Blind from Boots for £26.24 marked down from £34.99 so you'll save £8.75.
Magic Blackout Blind creates a blind from a roll, anywhere, in seconds! It's really simple and easy to use and apply and when you're finished with it it's easy to take down too. I love the fact that it's re-usable; you can easily stick it back up on walls or windows. The sheets fit standard windows to create a blacked out room and can be cut to size for more unusual window shapes. It's perfect to take along with you when travelling.
The Magic blackout blinds comes in a roll of ten perforated sheets which block out sunlight when you or your baby is sleeping. The Magic Black out Blind is ideal for nurseries and can also be used by night-workers and holiday-makers to ensure a good night's sleep for all.