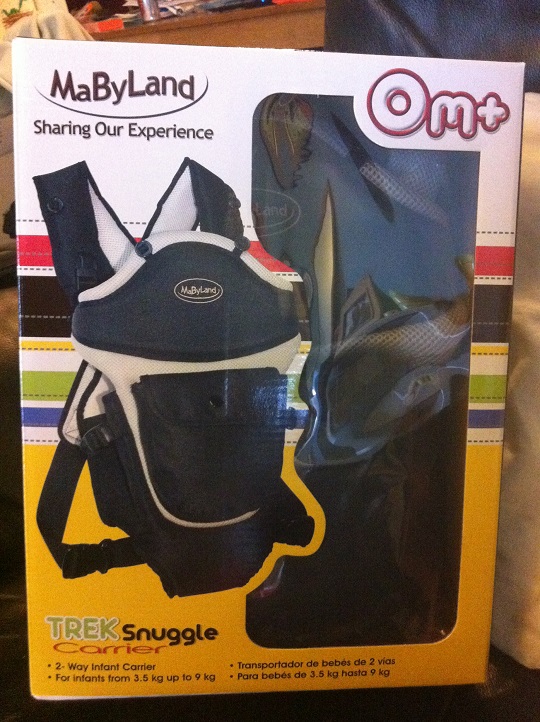 I had a baby carrier for my son when he was born, and I loved it. So nice when they are very tiny to carry them call cuddled against you. And when on London transport, it is a lot more convenient too. I found the baby carrier indispensable when flying as well. A lot easier to check in the pushchair and just walk through to the plane.
Not all parents are so sure they'll want to use one, or if it will work for them. We gave the MaByLand Trek Snuggle Carrier to one such set of parents to review, to see how they might get on. Read on to find out more.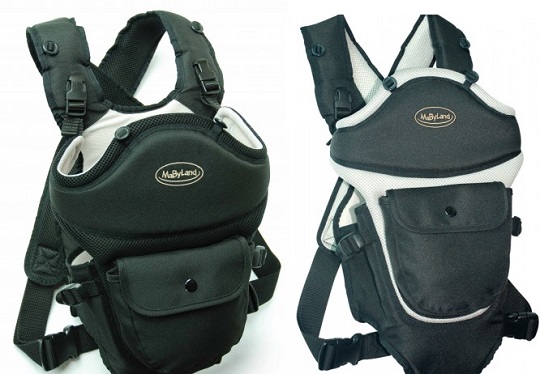 We recieved the MaByLand Trek Snuggle Carrier Black and Silver for review. This was priced at £59.99, as are all the Trek Snuggle Carriers. It also comes in black, deep navy, and beige.
When you are new parents, it is hard to know what you will really want, to be honest. As well as being unsure as to whether they wanted a baby carrier at all, or what use it would be, our test parents also realised later that they chose the colours based on their previous, child-free lives. Our dad commented that in retrospect, he wishes they'd chosen the beige (which is really more a sort of fawn or camel colour) as this was a lot softer, and seemed to suit the baby more. Plus, baby sick wouldn't show up as much!
Another misconception our testers had was how difficult a baby carrier is to use and put on. Not surprising really given that they'd never seen one up close before, and when worn they do look complicated. In reality, our parents were able to put the carrier on first go without even looking at the instructions.
One of our parents has a bad back, and they found that it wasn't quite as supportive as they'd have liked. Otherwise the carrier was a good fit for both mum, and the taller, broader shouldered dad.
The blanket is another touch that they liked, and given that the weather has suddenly turned rather chilly, it is appreciated too. There's a pocket at the front of the carrier for the blanket when not in use, and you could also pop some wipes in there, or your keys, or a toy for baby.
The material is soft to touch, and comfortable to wear. They did find it was just too big for their little daughter when she was a newborn. For a little bit older it was fine. That's probably down to her size. Although it says the carrier is for from newborn to 10 months, it is actually for 8 pounds and higher. And as she only reached that size a couple of weeks after birth, it was too big for her before that.
Pros: comfortable, easy to put on, blanket is a nice touch
Cons: one parent found it not quite as comfortable to wear as the other parent
Overall verdict: 9 / 10