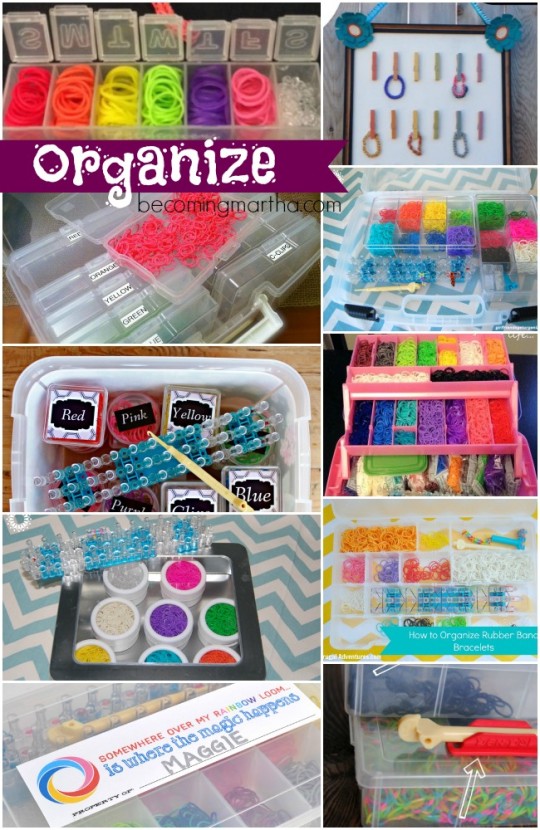 Ah, loom bands. Do you find them all over the house? In pockets, and under sofa cushions? If the bags and boxes they come in aren't hacking it for you, here are a few storage ideas to keep it all tidy as you can.
Girlfriends Get Organised have turned to old pill boxes, mini lunch boxes, magnetic spice containers and craft boxes to keep them separated by colour.
Cool Mom Picks suggests plastic jars, a bead box, a hanging toiletry bag or for major operations, a tackle box for keeping all the loom bands in order. 
Our Fifth House has gone label crazy, but it does look kind of cool, and this blogger uses pen holders to keep the loom hooks safe and sound. Live Life Latte have a rather inspired 'photo organiser' to keep their loom bands together, and Sweet and Simple Living have found a great way to display their loom band projects.
How do you store your loom bands?