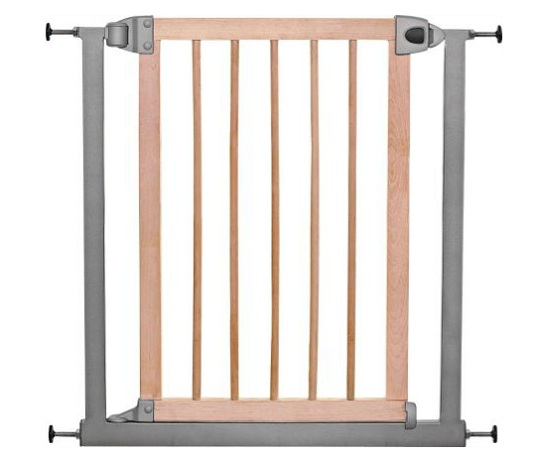 Save a smashing £15.00 on the Lindam Easy Fit Wood And Metal Child Safety Gate from Argos. Reduced from £34.99 to £19.99 the gate helps you make your home safer for the little ones by making sure they can't get onto the stairs or into rooms that they shouldn't be.
Winner of the 'Baby & You' February 2004 and 'Baby & Toddler Gear' Platinum awards the gate has a contemporary look with a stylish wood and metal design. The gate incorporates the Lindam power fit U-frame for ultimate strength when in position, a secondary locking mechanism for extra safety, and the Lindam 'easy close' sprung closing system for ease of use.
It comes with pressure fit permanent fix wall cups, a steel outer frame, wooden bars and a plastic handle. It opens both ways which is really convenient but has a triple locking mechanism to make sure it's really safe. Safety gates can be fitted at the top and bottom of stairs, as well as to prevent your baby getting into certain rooms.