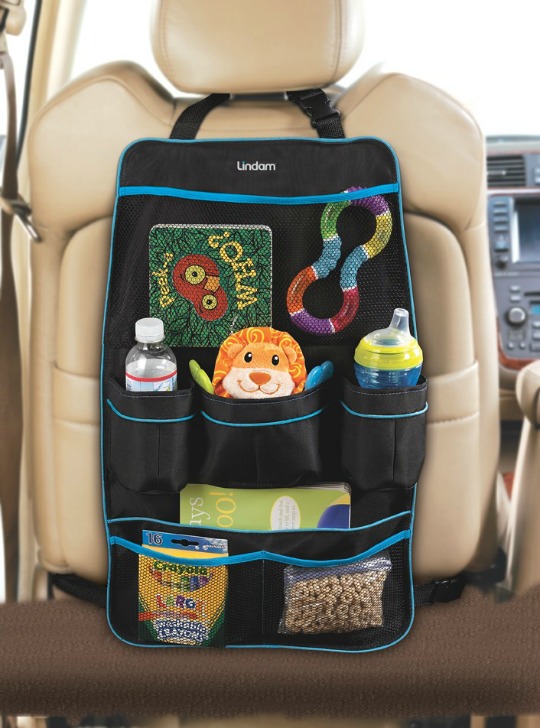 This handy Lindam backseat organiser is just £2.95 at Binxie right now, reduced from the original price of £10.49.
There are only six customer reviews of this item on the Binxie site, but they're all good. Here's a fairly typical one:
"Perfect size and design to carry a couple of drinks, some books toys and snacks, nappies - not too big and keeps everything nice and tidy." 
The Lindam back seat organiser provides compartmentalised storage for toys, snacks and drinks, helping to keep the car tidy and organised, and preventing muddy footprints from ruining the backs of your car seats. It secures easily onto the back of the driver or passenger seat with the attached straps.
Binxie are also offering an extra 5% off to visitors to the site today who buy any 3 or more items. Just use voucher code X9DGat at checkout once 3 items are added to your cart.