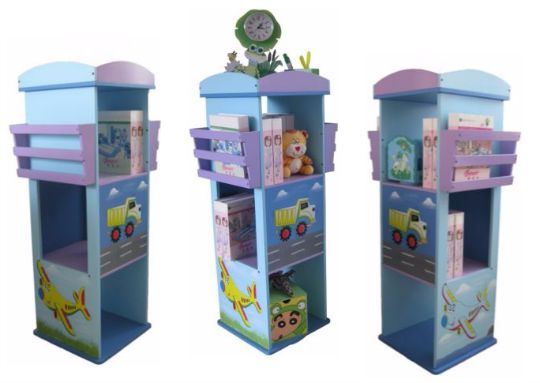 This piece of furniture is not a super cheap bit of kit, but for what it is I think it's a good price, as well as being absolutely beautiful! The Liberty House Toys Transport Revolving Bookshelf has just over £8 off and is now £46.74 at Argos, and you also get free home delivery which saves you the £8.95 furniture delivery charge.
This is a really good solution for small spaces with it's revolving design and extra side shelves, and the hand-painted pictures and bright colours are going to look wonderful in a child's bedroom. Although this is sold as a bookshelf, there's no reason why you couldn't store other things in it, and the pictures on the Argos website show it with all sorts of bits and bobs in.
If you don't think that this is suitable for your child because of the cars, then Liberty House also make another version with Fairy pictures on, but although Argos sell that one as well it is not reduced so it is cheaper to get it from Amazon where it is £50.24* with free delivery.
There seem to be plenty of these around for free home delivery, although it does say 'within 14 days' for every postcode I have checked. Mind you, seeing as the delivery is free I suppose we can't complain if it's a bit slow!