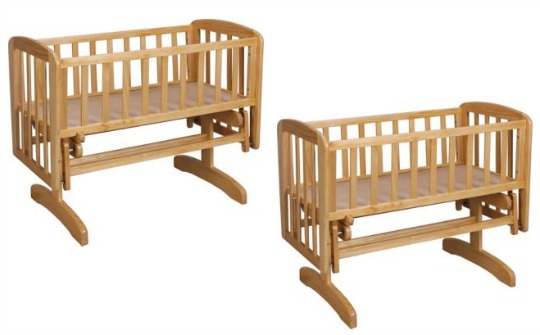 We've posted about the Kub Liska Glider Crib from Argos before, and right now it's back in stock for just £34.99. That's a pretty amazing price for a glider crib so you really can't afford to dither if you want to snap one of these up at this price. It'll be delivered within 17 days, according to the post-code I used to check it out.
The Kub Liska Glider Crib is ideal if you're a bit tight for space during baby's first few months - lots of my friends used a crib like this while their babies were sleeping in the same room as them, before moving them into a full sized cot in their own rooms eventually. It's also significantly bigger than a moses basket, so your baby shouldn't gr0w out of it quite so quickly.
It's suitable from birth to six month, and I love the gliding feature too - so great for those nights when your baby just needs a little extra help to drift off but you're too tired to pace the floor again!
Home delivery isn't cheap at £8.95 but at less than £45 delivered, this is still a steal compared to the original price of £79.99.
With thanks to bessybunter @HUKD.