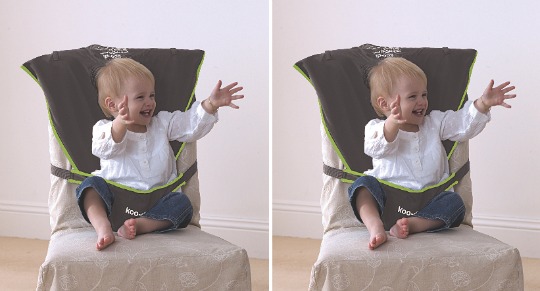 We recently bought one of these for £7 something and thought that was seriously cheap. Argos are selling the Koo-di Pack-It Seat Me Safe Seat Harness for just £5.99 and as if that wasn't enough, they are offering FREE delivery on it too. It was originally £9.99 and it's worth that if you ask me.
The Koo-di Pack-It Seat Me Safe Seat Harness is a must for those places that you visit where there's no highchair. If you eat at Granny's house a lot but not enough to warrant the cost of a highchair then these are ideal.
It's suitable for children aged six months and over. It works by fixing to a dining chair and provides a secure place for baby to sit. They are small enough to pack in your bag or to put under the pushchair. Some little cafes aren't big enough to accommodate highchairs so one of these can be great for that.
This is an online exclusive at Argos which means you cannot collect it from an Argos store. It can only be delivered to your home but it's FREE anyway.