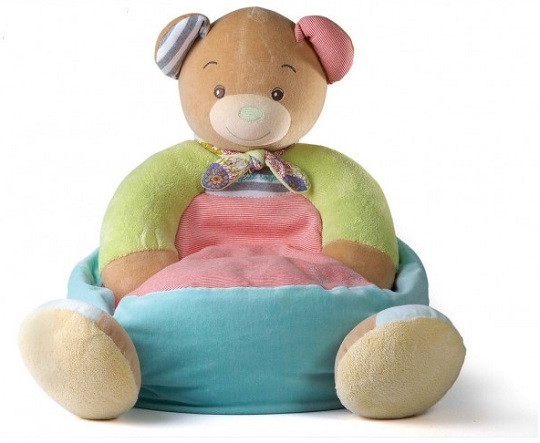 This gorgeous bear is a cross between a mini piece of furniture and a cuddly toy and is bound to become a focal point in the nursery. It's reduced from £59.99 to £52.99 at Baby Curls so you save £7.00, lovely.
The Kaloo My First Sofa Bear is made from the same silky soft chamois/velour fabric as the plume bears and its squishiness means that your child can't help but give it a cuddle or sink into its soft lap. Loved by babies and toddlers alike because it snuggles up around you when you sit in it, it is fun, comfy and easy to sponge clean.
The quality and innovative style and the comfortable, tactile materials of their creations have made Kaloo one of the leading players in the infant gift market. Kaloo focuses on your baby's specific needs with items and designs that are safe, comforting and stimulate your baby's development and growth. The quality department of the brand controls each step of the manufacturing process and ensures constant consistent quality and the total safety of each product.