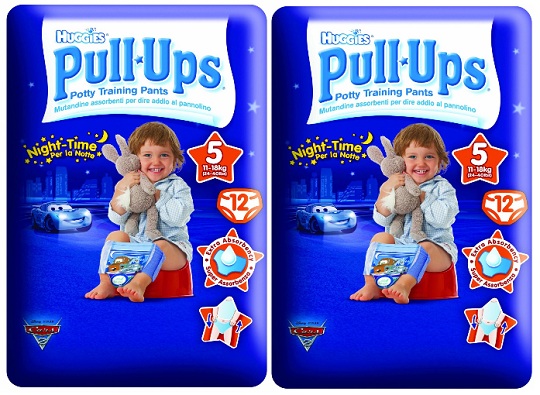 Keep kids comfy and dry at night with Huggies Night-Time Pull-Ups Disney Cars Design on sale at Amazon. The recommended retail price on these three packs of 12 nappies would be £16.44 so you'll be saving a smashing £8.22 (50%) on them.
The Huggies Night-Time Pull-Ups Disney Cars Design pack consists of 12 pants and for this price from Amazon you get three packs of them (so you get 36 pants in total). The packs on sale are size 5 (24-40lbs/11-18kg) nappies.
The pants fit like underwear with super stretchy sides so they're easy for your toddler to pull up and down like big kid pants. The pull-Ups have learning graphics that fade when wet to help little ones see the difference. They're a cool step in the nappies to normal pants progression as the Disney graphics make Pull-Ups look like fun big kid underwear.
What's even more cool is it's easy for mum to check little accidents and remove easily if necessary and they have extra absorbency for a good night's sleep, perfect for everyone involved.
Thanks to camyjn @ HUKD