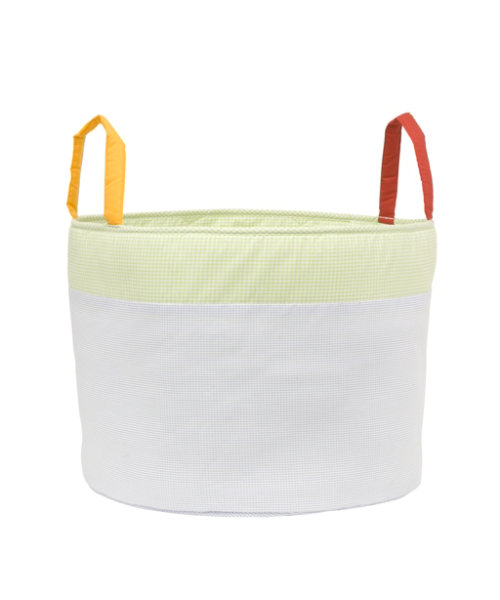 Storage, storage, storage. I never seem to have enough place to put things. I spotted this in Mothercare and my immediate thought was nappies, but of course it would be ideal for toys, clothes or anything else you'd find in a child's room.
I must admit that I would probably never pay £19.99 for these, but £7.99 seems pretty reasonable.
The storage basket has handles and features the Happy Town print which coordinates with the rest of that collection.  What makes these perfect for kids, is that they can be machine washed, so any spills, leaks, splashes or other mishaps can be rectified in a 40˚C wash, and bizarrely, they can be tumble dried too.
A few of these could definitely make a huge difference to a room.