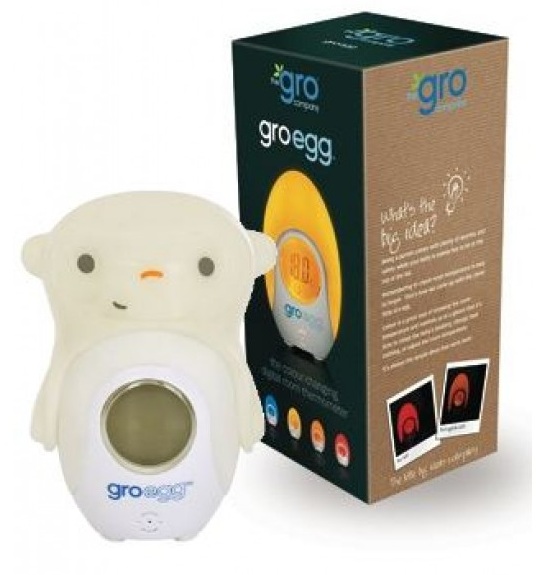 Save, save, save. The Gro Egg and FREE Gro Egg Shell have been reduced from £26.99 to £18.95 at Babycurls. On top of the discount you'll get FREE delivery, lovely.
This is peace of mind at a glance. The innovative Gro Egg Nursery Thermometer is super cool, it changes colour to let you know at a glance whether the temperature of a room is too low, too high or just right, helping you maintain a safe sleeping environment for your baby. As an added bonus it even works well as a gentle night light.
The Gro Egg also has a digital temperature reading on a permanently back-lit LCD screen so you can see it easily any time of day or night if you want to see the actual temperature and not just the colour. It is mains operated so there are no batteries required.
Featured here is the Mikey the Monkey shell but this is just one of three collectable characters that are fun companions to the Gro Egg. Also available are Orla the Owl and Percy the Penguin. The Gro-egg Shells maintain all of the Gro Egg's current features including its important night light and temperature reading functions.