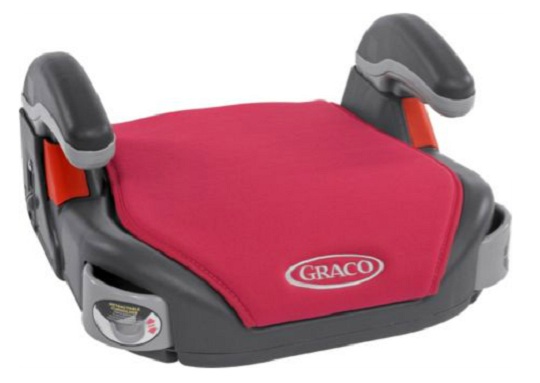 Let your child travel in comfort and safety with a baby seat from Graco. You'll save a lovely £12.49 on the Graco Booster Basic Baby Car Seat from Argos. The safe and comfortable car seat was £24.99 but has now been reduced to £12.50, smashing.
This booster seat has a padded cover for extra comfort and armrests that can be adjusted as your child grows. For this reason, the height of the headrest is also adjustable. The seat belt guide ensures that the vehicle seat belt sits in the right position for your child, making sure they are as comfortable as possible while still keeping safety the priority. This car seat has retractable cup holders so your child can hold their favourite drinks and then push them back into the seat when not in use.
This seat is great as the cover doesn't slip off as your child gets in and out of the car and as they move around on the seat and is apparently very comfortable. The fact that it's virtually half price helps too!