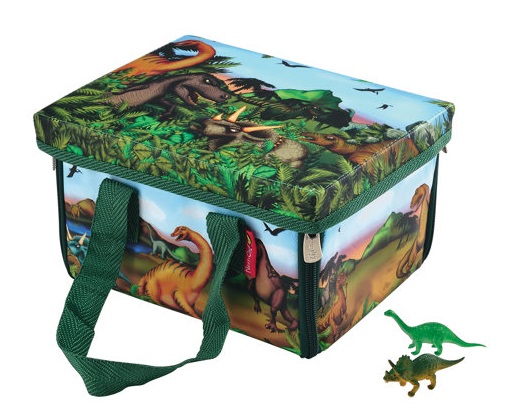 Mothercare are selling the ELC Mini Dino Storage Box and Playmat for the fabulous price of £2.40, an absolutely amazing price, down from £10! There's free click & collect too! Remember to use the code TOYS20 to get 20% off the £3 price and make it £2.40.
These are great little contraptions, especially if you're travelling or don't have a lot of space.
Basically, it's a portable fold out playmat which then folds up into a practical storage case too. The case also comes with two mini dinosaurs.
It's printed with dinosaur pictures too, for any little fans. The storage box is great for taking along on holiday or on trips out, since you can unzip the box and turn it into a playmat, turning any L45xW41cm space into a play space.
This is a fantastic price, so I expect it wouldn't stay around too long. Make sure you get in while you can!
Thanks to Josie on PlayPennies Facebook page!