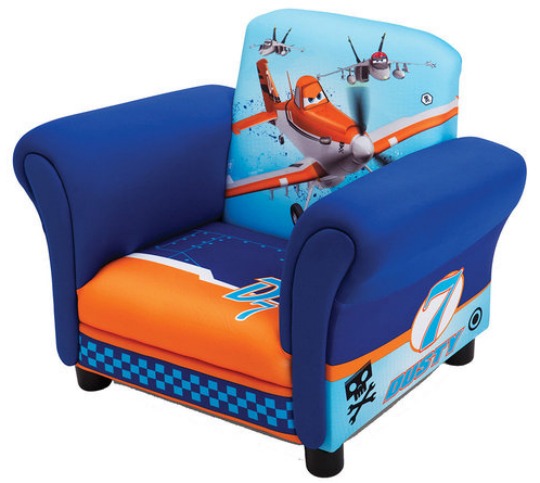 This Disney Planes Children's Armchair is a great price right now at Toys R Us, having been reduced from £59.99 to £29.99. As that's the limit for free delivery you don't have to pay any extra to get it delivered to your home either!
All the other Disney upholstered armchairs like this are still full price at just short of £60, so this is a fantastic price. It's sturdy, bright, well made and comfortable according to the reviews, which all happen to be five stars.
The recommended age range for this chair is three to five years, but it's going to depend entirely on the height of your child how long they can fit into it. I think this would look great in a child's room, and can just see my little one sat on it reading his books. It's a great price, and fairly unusual to see a price of furniture like this that isn't aimed firmly at girls.
(There is a £5 off voucher that will work if you take your purchase over £30 by adding something else, but if you go under £29.99 total spend there is a £4.95 delivery charge added on so this is only worth it if you can click or collect, or have something else over £5 that you wanted to by. You can find that Toys R Us £5 voucher code here).
Thanks to racha27 @ HUKD