Over here at PlayPennies HQ our sole purpose is to find deals, get great financial advice, and do everything we can to help parents save money. Recently our big topic of conversation has been the recent budget announcement and the impact on family finances. How can we cut costs to cope with all the financial issues that face us over the next few years?
The first thing is to find as many penny pinching websites as possible, and there are plenty of them. Obviously we are a brilliant choice (ha!) as we locate all the latest deals, discounts and vouchers (have you seen our exclusive voucher codes?). Hot UK Deals, our sister site, lists deals, vouchers, bargains, freebies (pant pant) and so forth across a wide range of categories so you can save on anything from groceries to travel.
Another variation on the penny pinching website theme is the voucher site. Savvy Mummys is a daily deal site for mums that doesn't just focus on baby goodies but also on mum pampering and fun. There is also Groupon, Wowcha and plenty others. Just make sure you really are getting a deal before you buy though!
Interestingly, Savvy Mummys recently sent us a list of top tips for saving money while raising kids that we thought was well worth mentioning as well. Many of these tips we've talked about in previous features over the past few years but they really do bear repeating as the savings can really make a difference.
To start with be a sale savvy parent. Sales are brilliant but they do need careful management. It's way too easy to gallop into a sale, get caught up in the frenzy, and come home with a pile of clothes that nobody would ever wear. Always draw up a list of what you need, go in with a set budget, and make sure you plan for children's rapid growth if you are buying a season in advance.
Sales really do shine when it comes to stocking up on gifts for special occasions and birthdays. You can get all sorts of things at really low prices and save on spending a fortune all at once when Christmas (or a bunch of birthdays) rolls around.
Swap your things! Book swaps and clothing swaps are all the rage right now and you can get some fantastic items without doing more than just handing over some old clothes. You can either choose from a clothing swap website or you can get together with parents in your area and create your own clothing swap. I love these as I can get rid of things I bought (and these are usually evil items from sales – see above) or don't fit into anymore and get lovely clothes back instead.
The same applies for books. Don't fork out a fortune on new books for your kids unless you absolutely have to. The library is a good spot to start and you'll be helping to save this dying institution. Or you can join book swapping initiatives online.
Free days out. There are lots of these and they are brilliant. We recently went to the Natural History Museum and the only thing we paid for was the tube. However, and this is important, expect to queue. We stood in a long, snaking queue around the block for about an hour to get into the museum, and then we had to queue for another hour to see the dinosaurs. Make sure you pack snacks and juice so you don't end up forking out a fortune at the café for tired and grumpy kids.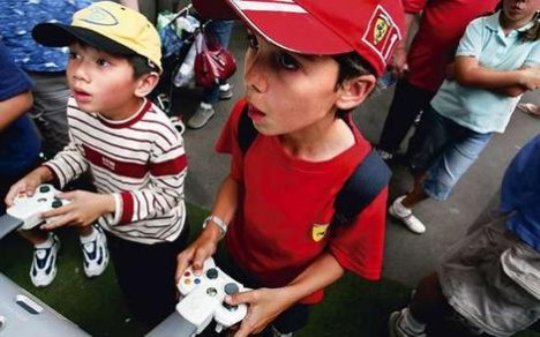 Finally, why not use your parenting deal hunting skills to try things out before you buy them. Nobody likes telling kids NO when they want to play the latest games or listen to the latest CDs. You don't need to deny them this fun, though. You can use the deal sites to locate these items on special offer, or you can visit your local library to see if they have these to rent. Also video shops often rent out games at reasonable rates, or sell pre-owned items at greatly reduced prices.
You can also work with other parents to create a mini library of your own, sharing games, books and CDs among you, taking turns to use them and yet getting all the enjoyment. You'll save a lot of money and you haven't denied anyone their fun.