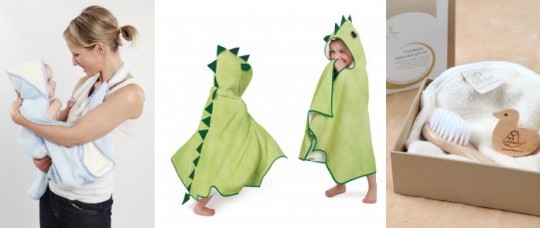 Use this Cuddledry promotional code to get 10% off your order. I love the Cuddledry baby bath apron towels, and have bought a few of them in the last few years as gifts, usually where there's a few of you putting in together, perhaps for a baby shower. They're not inexpensive though so every little discount helps. The site also has a number of really nice, and practical, accessories like the colour change bath mats and the toddler dress up towels.
Click here to use your Cuddledry promotional code
Discount: 10%
Promotional code: EXCEL10
Expires: unknown
The code is part of a promotion the site is running to encourage fans to vote for them in the Bounty Baby Made by Mum and Dad awards. So if you use the code, or like Cuddledry, then pop over to the Bountysite and vote for them!
To use this code, go to the Basket page and enter it in the Promotional code box. It will be applied automatically to your order.
I tested this out on an original Cuddledry baby bath towel in blue gingham. This was priced at £32.99. The code took this down to £29.69. Delivery on the site is £4.85.
Thanks to Nadgers at HUKD!