Children's Printed Wardrobes £12.80 @ Very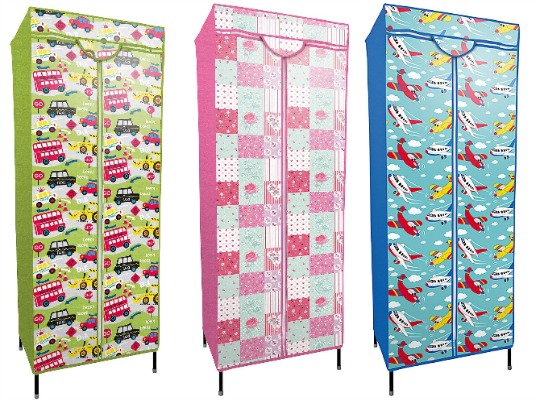 If you have small children then these Printed Wardrobes from Very are a Godsend. They are ideal for hanging clothes up and keeping them looking like you did iron them. You might be put off from buying a wardrobe because of the price but fret not these ones are just £12.80 each, meaning you could grab two if wanted. They were originally £32, which is not to bad itself.
As well as the Roadworks one mentioned above you can also get it in Printed Patchwork*, Printed Princess* and Printed Planes*.
These Children's Printed Wardrobes aren't made of wood and are made of a metal frame covered with fabric. It's doubtful they will last you years but even if it tides you over until you can afford a full size wooden one then it's all good.
All of the designs are nice and bright, with nice themed patterns on. They would be a bit more fun than the drab wooden ones we normally buy the kids.
You can opt for Collect+ and get your Printed Wardrobe sent to a shop near you. This means you can pick it up at your convenience. You can choose home delivery at a charge of £3.95.