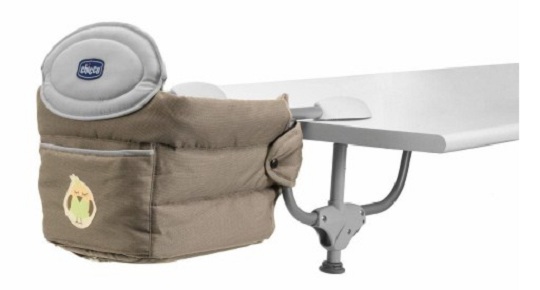 Save a lovely £25.00 (50%) on the Chicco Journey table seat from Bambino Direct. The useful and convenient table seat is now only £25.00, great for use at home, away on holiday or even when visiting friends.
The table seat has a universal fitting system with sliding arms and safety screw, which allows it to be fitted safely and quickly to any type of table. It is ideal for use at home, especially if there is not enough room to add a traditional highchair around your table. It has a comfortable padded seat and a removable hand washable fabric cover for all those messes and spills.
Very handy for every dinner the Chicco Journey table seat can support a weight of up to 15kg and is 40 x 64 x 27 cm when open. The seat can be folded to occupy minimum space and carried in the net bag included and it weighs only 3 kg so is really easy and convenient to carry around with you too.