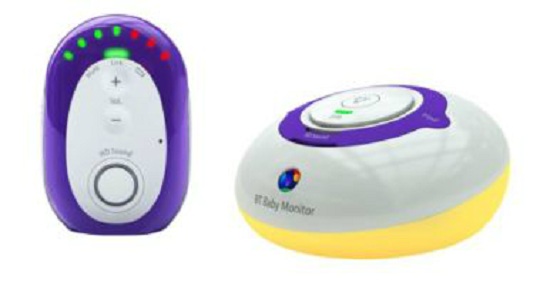 If you have a new born baby or are expecting and you haven't yet got one of these Boots has the BT Baby Monitor 200 on sale for £39.99. It's an absolute must have. Boots has discounted the baby monitor from £49.99 so you'll save £10.00, lovely.
With a wireless range of up to 300m outdoors and 50m indoors in ideal conditions, the BT Baby Monitor 200 gives you the freedom to move around with clear reception and no interference from other baby monitors. There's a link light that provides continuous confidence that the Parent unit is receiving a signal from the Baby unit and that you will be alerted if the link is lost. The talkback feature lets you instantly reassure and calm your baby, cute feature!
There are some extra great features too, the BT 200 comes with a convenient travel bag and the parent unit already comes with rechargeable batteries for portable use and a parent unit charger. The Baby unit is mains operated.