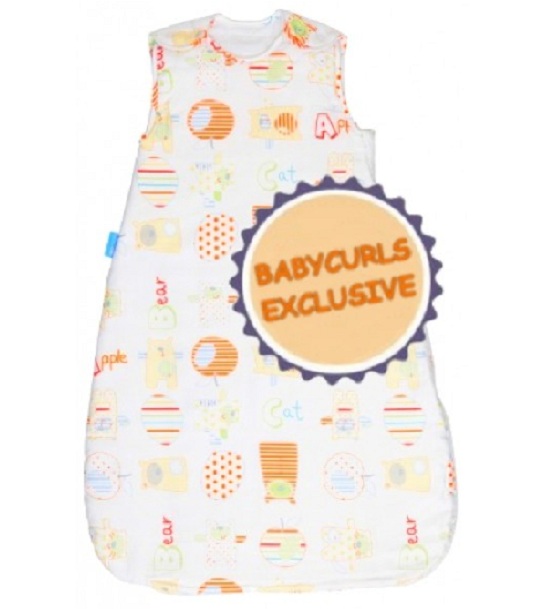 Suitable for babies 6-18 months old, the Bright Bear 2.5 Tog Grobag which was £25.99 is now £14.99 at BabyCurls. BabyCurls will deliver this Grobag sleeping bag free of charge to the UK too which is pretty darn awesome.
Super convenient for use at home or away, the Bright Bear Grobag is a safe and warm sleeping bag for your baby. The design is cheerful and friendly and it has a 100% super-soft cotton jersey lining. It is machine washable, can be tumble dried on low heat and is British Standard approved. Even better it comes with a FREE Nursery Thermometer, a user guide and safe sleep information.
If you haven't been introduced to the Grobag yet here's how the tog system works:
• 2.5 tog: Ideal for standard nursery temperatures of 16-20°C (61-69°F)
• 1.0 tog: Use during warmer weather and in nurseries of 20-24°C (69-73°F)
• 0.5 tog: For hot weather and very warm nursery environments over 24-27°C (73-80°F)
As for the sizing, this bag is for children 6-18 months with a minimum weight of 18lbs/8kgs and a maximum length of 86cm / 34" (Grobag Length is 95cm).