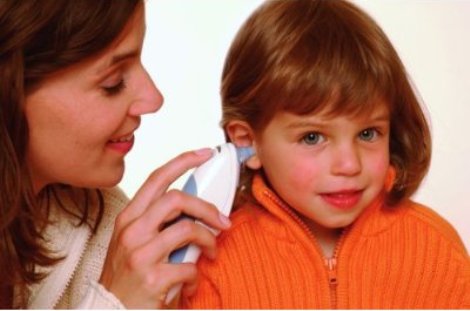 The Braun 4520 Thermoscan ear thermometer is down from £42.99 to £24.93 on Amazon, a saving of £18.06 off the original price. It also comes with their tasty (but slow) free delivery. This is a superb buy for any parent and well worth having in the cupboard.
The Braun thermometer is one of their most accurate designs and is apparently even better than either rectal or forehead measurements due to the unique pre-warmed tip. The guidance system (this is starting to sound more like a missile than a thermometer) confirms that it is in the right position for accurate results.
You will get a measurement in seconds and the tip is flexible so it isn't too sore inside little ears. Apparently the pre-warmed tip means that the results aren't affected by the cool tip cooling down the area before the reading is taken. And the ear is the best place to measure temperature for all sorts of medical reasons.
I have a ear thermometer, not this one, and after a recent scare I can't live without it.
Thanks to ilan at HUKD