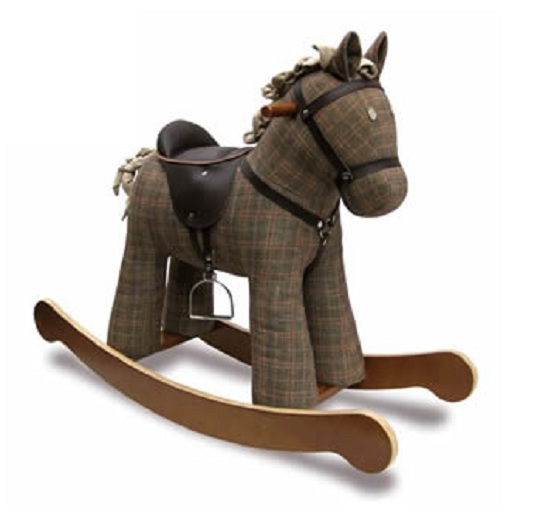 The recommended retail price on the Little Bird Told Me Jasper Rocking Horse is £215.99 but Baby and Toddler World are selling it for £189.49. That's a 12.27% (£26.5) saving on this gorgeous rocking horse. This is an unbeatable Christmas gift and you get free delivery!
I know it's not the cheapest rocking horse on the market but I absolutely love rocking horses and I feel that a good quality and really classy one can't be beaten. In fact I think they should be considered family heirlooms. The detail on this rocking horse makes it worth it. It has a charming traditional look, from the classic woven check fabric to the sturdy walnut stained frame and handles.
Jasper has a soft scrunchy faux suede mane and tail, with the added details of a leatherette saddle and supportive stirrups. I even love the name "Jasper".
Sorry, I'll stop swooning over a rocking horse but I'm serious when I say that if I'd been given one of these as a child I would still have it with me today and I think it makes an amazing Christmas gift. It is suitable for children from 18 months and is 72cm x 35cm x 100cm.