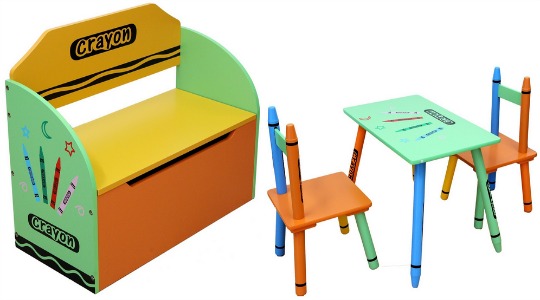 I have been on the lookout for some cool children's furniture and I stumbled across this mega affordable Crayon Themed stuff from Amazon Seller: Kiddy Products. Items start from only £4.99 and there's a few matching pieces that would make a little one's bedroom look amazing. It's all made from solid wood and is very colourful.
Here's a list of what is on offer:
The only downside is that the delivery is £9.95, but even when you factor that in this furniture is MEGA cheap. It comes flat packed and is described as being easy to assemble. There aren't many reviews on this range but the few that are there are very positive.
We don't know how much stock is available so I would just get it bought if you like it, to avoid disappointment.