Beaba Travelling Booster Seat For £16.99 @ Baby City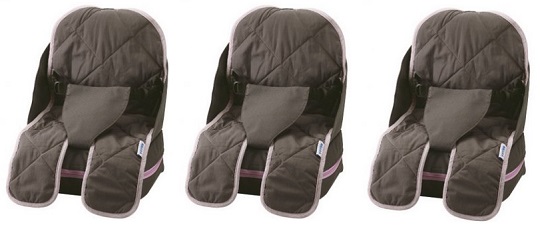 The super comfy Beaba Travelling Booster Seat is on sale at Baby City. It was originally £34.99 but they've reduced it to just £16.99 so you get £18.00 off and save more than 50%.
With the Beaba Travelling Booster Seat your baby will always be sitting comfortably and safely while being supported in the seat with a two-point belt and buckles between the legs. It is fitted with a 100% cotton machine washable removable cover to make getting rid of messes really easy. The travel booster seat occupies a minimum amount of space and is ultra-light weight because of the inflatable cushion and it's fitted with a carry handle for added convenience.
The booster seat comes with a puncture repair kit (for the inflatable cushion) and meets all safety requirements. The seat can be attached to all seats in no time and has adjustable four-point straps for optimum support. The seat comes in black and grey, pink and grey or mint and grey so you even get to pick your favourite with this great deal.