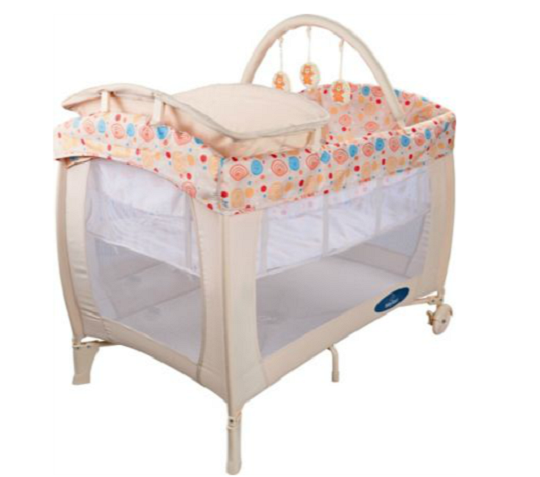 Right, this is an impressive travel cot with lots of bells and whistles that you don't really need, but at this price you can totally afford. Down from £99.99 to £50.99 you are saving £49 off the price on the BabyStart Deluxe travel cot.  Click and collect instore for free.
This is a no-fuss and plenty of frills sleeping solution is kind of like a home away from home for your baby. I mean, look at this dude? Gorgeous right? The cot comes in a carry bag that makes transport easy and can be slipped out and set up in no time at all. There is a toy bar for entertaining little one and a changing station too.
Our travel cot was nowhere near as advanced as this dude, I can assure you. There is a bassinet for young babies, a cute little pattern around the edges and the sides are see-through for added security.