Baby's First Imprint Kit Now £15 @ My 1st Years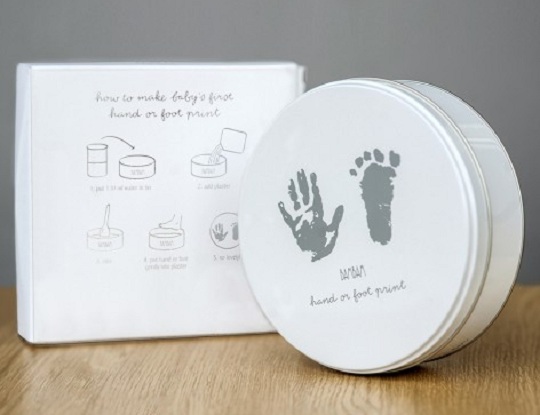 Give a new mum a kit to make a special memory for just £15 with My 1st Years. This Bambam imprint kit comes in a free luxury gift box and will be delivered within five working days via First Class Mail for £3 or £5 for nominated day delivery.
Click here for another great Christmas deal at My 1st Years*
The perfect Christmas gift for a new parent. When my kids were born a friend of mine told me to take as many photos and make as many keepsakes as possible because before I blinked they would be teenagers and not so cute anymore! Seven years on and I totally understand what she meant! Children grow so quickly that you need to capture every stage and what better way than a tiny foot or hand imprint!
Help a new parent keep those treasured memories forever with this imprint kit for babies by Bambam. All they have to do is follow the instructions provided and make the mix. Then simply place baby's hand or foot onto the plaster and the imprint will remain! What's more, it will be delivered in a luxury gift box with a bow on top. What a unique and sentimental gift!