Baby Weavers Table And Two Chairs For £35.00 @ Kiddicare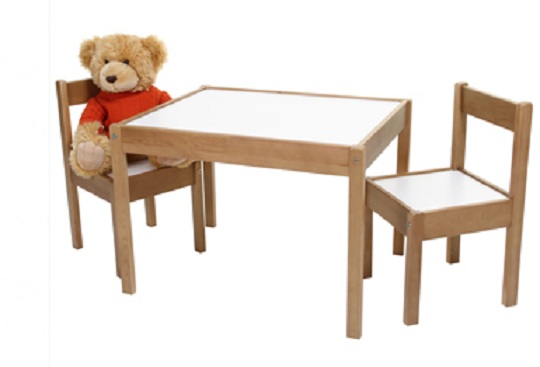 The Baby Weavers Table and Chair is a wonderful Christmas gift for any child that loves a tea party. Kiddiecare are currently selling this lovely set half price, that's £35.00 marked down from £69.99.
Children love to have their own "stuff" especially things like furniture. This beautiful table and chair set is made just for them. The set which includes a pine, coco and white coloured table and two chairs is perfectly sized for little-ones. It will be great for tea parties or even for the children to have their own dinner table. The Baby Weavers range prides itself on its great quality at an affordable price; completely exclusive to Kiddicare.
Ideal for bedrooms or playrooms, the table can be used for creative work, reading or even as an extra table for snacking with a friend. Let your children round up the teddy bears and teacups and have a wonderful time with this pine table and chair set this holiday season.