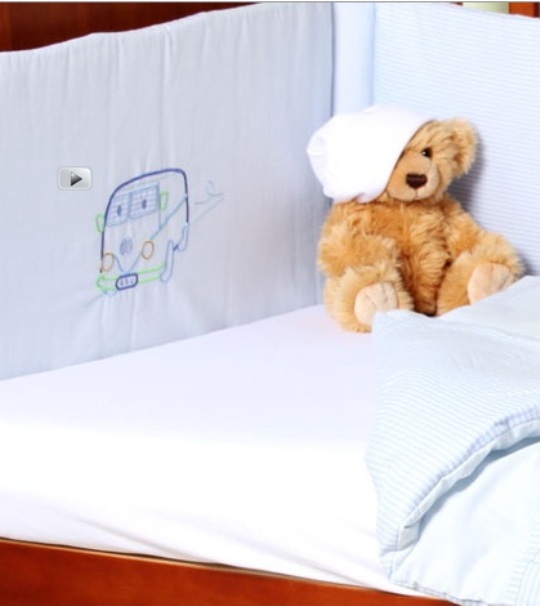 This blue Baby Weavers quilt and bumper set has been reduced from £59.99 to £12.99 in one of those lovely Kiddicare sales. It is a great saving on a very cute set!
The Baby Weavers cot bed quilt and bumper set is a soft blue colour with a camper van embroidered on it. It is lightly quilted and sits really beautifully on your child's cot bed. It is made from a 50% blend of polyester and cotton on the front with a 100% polyester filling.
The Baby Weavers cot bed quilt set is 100cm x120cm which will hopefully help you determine whether or not it will fit. I think that £59.99 was a whopping price to pay for a bit of fabric or two, but £12.99 is far more reasonable, especially when this is really cute.
You can wash these chaps at 40 degrees and it is not suitable for babies under 12 months old.
Thanks to Wadjet at HUKD!