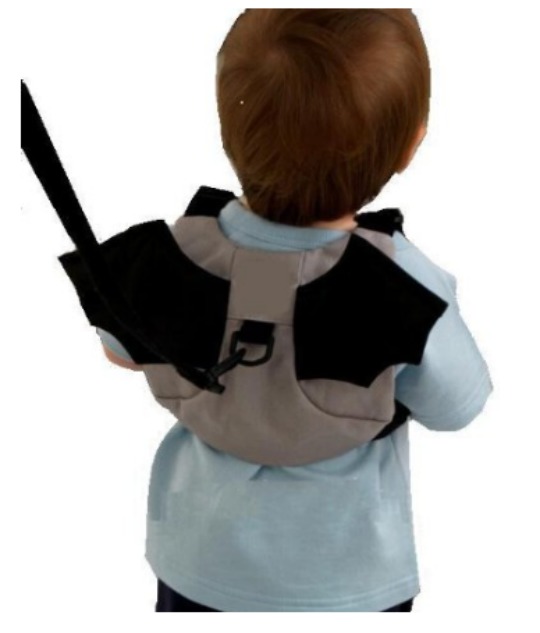 This is a cute idea. This Batman-themed safety harness for babies and toddlers is just £1.99 from Amazon right now.
Click here to rein in your little Batman*
I had something like this when my lads were little and prone to roaming, and they loved it. This particular item features a swivel strap to prevent tangling, plus a patented design so that your child's torso is fully supported rather than the sensitive lower stomach. It also has a zippered back pocket and a removeable tether strap. It's machine washable (bonus) and is adjustable to fit chest size 14" to 25.5". The strap is 32" in length.
There are 122 customer reviews of this on Amazon's site, 70 of which rate the item 5 stars. Here's an example of one of those reviews:
"These are great - my 20-month old son hates other types of reins (e.g. round the wrist or normal reins with constricting straps), but didn't mind these at all. I think the fact the reins attach at the back give him a feeling of some control. And the bat wings look rather cute, he definitely enjoys the attention they bring! And I love them because they are long enough - the others are so short, but these are perfect for an almost 6 foot tall mother! Finally, a great price - well worth buying."
With thanks to Louiseeroach85 @HUKD