Baby Freebie: Johnson's Baby Soothing Naturals Sample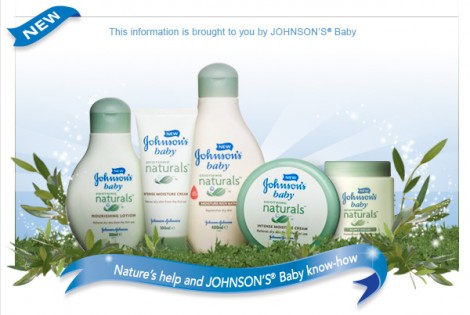 Fancy trying out a sample of the new Johnson's baby range? Oooh, how I wish my tot was teeny enough to give these a go, because they look utterly delicious. This is their first line of baby skincare products to combine the soothing gentleness of their Johnson's Baby range and the power of nature. And you can nab yourself a delectable freebie for your baby.
the lotion has a unique blend of olive leaf extract, pure Vitamin E, and essential minerals and is all about soothing baby's skin and keeping it soft and supple. This is a great lotion for those of you who live in hard water areas as it's specifically for dry skin or dry skin conditions. I know I hated it when my little one had patches of dry skin and this seems like a good product to try out.
It claims to moisturise for 24hours and is fast absorbing and non-greasy. I also rather like the packaging, that light green is easy on the eye and very pretty. So, fill in the form and get yourself a free sample of the lotion and be sure to pop back here and let us know what you think.