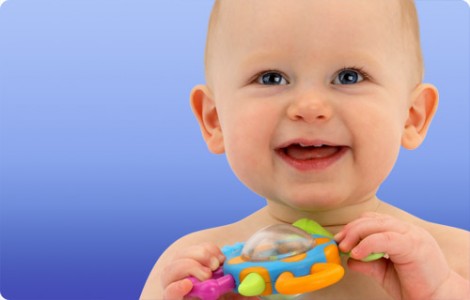 Thanks to Prima Baby Magazine this month you can nab yourself a free Nuby Teether Toy worth £5.99. These brightly coloured teether toys are designed to entertain and stimulate your baby's hand-eye co-ordination and are easy to hold, lightweight and fun.
There are two ways for you to get your free teether toy. You can either ring 0800 334 5844 or you can email [email protected]. If you decide to go the email route make sure you enter all your details, your baby's birth date and other such info so they know where to send your toy.
I gave the number a call and a very nice man took all my details and said that the toy would take a couple of weeks to arrive. I'm not sure whether or not the email version is guaranteed to work, or what limitations there are on numbers, but it can't hurt to try.
Good luck and I hope you get yourself (and baby) a lovely free teether toy from Nuby.
Thanks to holly100 at HUKD!