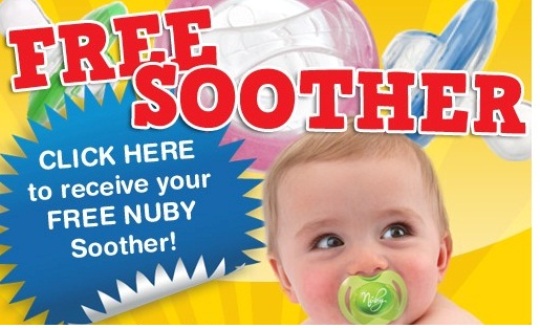 Oooh, now this is a great freebie! If you go to the link below to the Nuby Facebook page you can get yourself a free Nuby soother for your little one without having to do anything more than click Like. Easy peasy.
This baby freebie looks set to be a goodun. You just click Like on the Nuby Facebook page and you'll be taken to a pic asking you to click on it to get your freebie. You will also get a code that will take 25% off your total order of all Nuby products on their website.
When you click on the image you will go to possibly the yellowest page I have ever seen and you'll need to fill in a bunch of information that ranges from your name to your email address. It isn't excessive or difficult so you won't take very long at all. Then you're done and your free Nuby soother will be on its way to you.
Thanks to tamarj at HUKD!