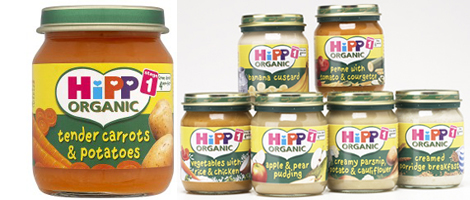 Fancy a free HiPP organic jar? Are you one of those mums who whips and blends her own food, sticks it into containers and pulls it out in a jiffy? I sort of was. Unless I went on holiday or had a long car journey ahead of me. Then I resorted to baby food in a jar because I knew that my tot would get something that hadn't gone off in the heat.
So, if you fancy a nice free jar to coincide with your Christmas and half term travels then here is the voucher for you. To get your free sample of HiPP Organic Stage 1 you have to select the product and then click on Print Coupons.
Once you've printed out your coupon you can then take your voucher to participating stores and swap it for your free sample. It shouldn't take you very long to get it all set up, although you will have to install a Coupon Printer onto your system.
Thanks to dabbit at HUKD!