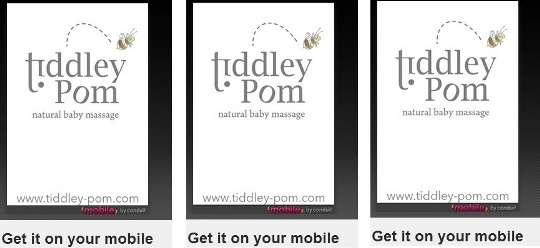 Baby Massage has become hugely popular over the past few years with both parents and therapists singing its praises. Now you can enjoy free high quality guidance videos and tuition by using the free app from Tiddly Pom. Genius, I wish this had been around when my little one was born!
The rise in baby massage popularity has also means that many parents have hit the internet to find out how to do it and, without the guidance of an expert, baby massage can be both daunting and dangerous.
Fortunately, this free baby massage app shows you step-by-step instructions by a certified infant massage instructor. Tiddly Pom, the creators of a huge range of lush organic baby massage products, have developed the app to make sure that you and your baby get the most out of the baby massage experience.
To download the app on your smartphone just click on the link above and remember that baby massage should only be done after a baby's six week check and if no contra-indications are present.