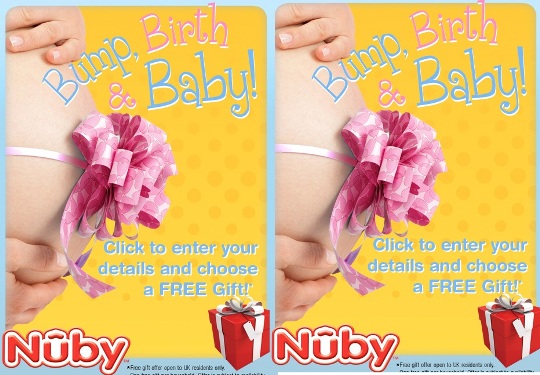 I recently covered the Nuby baby freebie giveaway on Facebook – back in March actually (can you believe it has been three months already?) – but it went off for a while and now it is back. This is such a good baby freebie it needs a big Hi from us!
All you need to do to get your baby freebie from Nuby is click Like and then enter your details and choose your free gift. That's it. Ta da! The offer is only open to UK residents and you can only choose one free gift per household, but that's pretty cool all round.
You will receive your free baby gift within 30 working days and the products tend to vary from month to month. You also need to include information about your baby under three, and whether or not you want a soother (0-6 months) or a weaning spoon (blue or green). It won't take long and the baby freebie is ace.
Thanks to chocfudgemunky at HUKD!