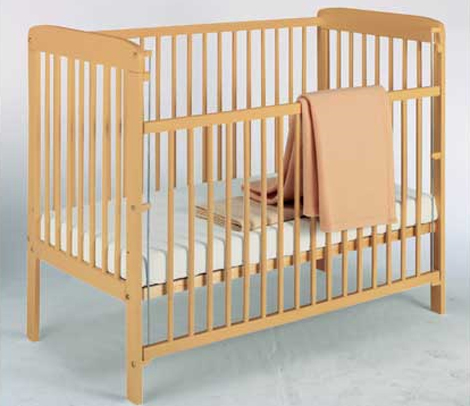 Now this is what I call a deal. £49.99 for a gorgeous drop-side cot? This isn't a bargain, it's a steal.
Originally priced at £99.99, this Anita cot is absolutely perfect for the first-time parent. When you start drawing up your list of things to buy for your baby, this is one of the most expensive.
Well not anymore! But before I carry on getting excited about this price (I paid a lot more!) I think I should give you some ideas as to the vital statistics.
The cot is made from solid Pine with an antique finish and is 121cm long, 60cm wide and 98cm in diameter. You get one drop side making your life so much easier when you need to reach baby!
It weights a neat 16kg and will need you to build it at home. Fortunately I've managed to do that so I'm positive you'll manage just fine. You will need an Allen key though.  The mattress doesn't come included so you'll have to invest in one at a later date.
This is not a cot-bed, so don't get the two confused, but at a mere £49.99, you really will be hard pressed to find a better deal.