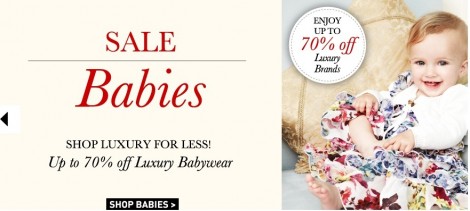 While I am not a fan of designer clothing, finding it over expensive and a bit in love with itself, there is something lovely about it when it has been reduced by up to 70%. This sale at Alex and Alexa has some stonking good deals that you will love.
The deal covers kids of both sexes, babies and shoes. You can find gorgeous and luxurious items for bargain prices and some of them are just to die for. Within seconds of arriving in the girls section I fell in love with a designer pink dress that looked amazing.
There are plenty of different shoe designers in the sale too. So you should find some gorgeous creations at low prices. I am not exactly big on the expensive clothing but some of these reduced prices are well worth investigating.