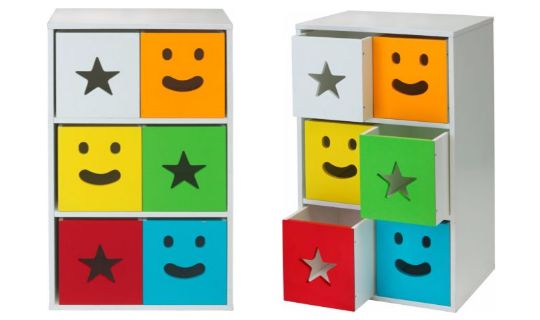 I think that this is one of the cutest bits of furniture I have seen in a long time, and it also happens to be on special offer. This 6 Drawer Smiley Face Storage Unit is down from £49.99 to £33.99 at Argos - that's a big old £16 saving.
The six different drawers feature cut out shapes of smiley faces and stars in nice bright colours, and this would look lovely in a child's bedroom or to tidy things away in other rooms of the house.
There's plenty of stock around for the free reserve and collect, and also for the home delivery service which will add another £3.95 to your order.
Do you think this might encourage children to keep their things tidied away? We can only hope.