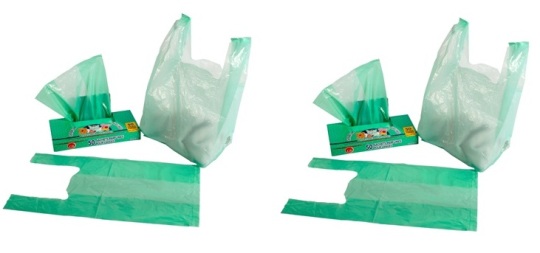 Brooklyn Trading has reduced the price of these perfumed baby nappy bags as part of their deal of the day. You get 50 bags for 10p but you will have to pay 79p postage so make sure you get the maximum of three sets to make the most of the postage charges.
These perfumed bags are ideal for storing nappies. They are scented to neutralise bad smells and have easy to tie handles so you can wrap those naughty nappies right up. The box can be opened along the perforated top and bags are packed so you can easily remove one at a time.
The box is small enough to take with you when you travel and the size of the bags are 30x34cm and each box contains 50 nappy bags. You can only buy a maximum of three boxes with this deal but for 30p for all three and a lovely low 79p for postage, this is a rather brilliant deal.
Thanks to Syzable at HUKD!